Resources to Learn From
LEARN from articles, interviews and round tables we've participated in.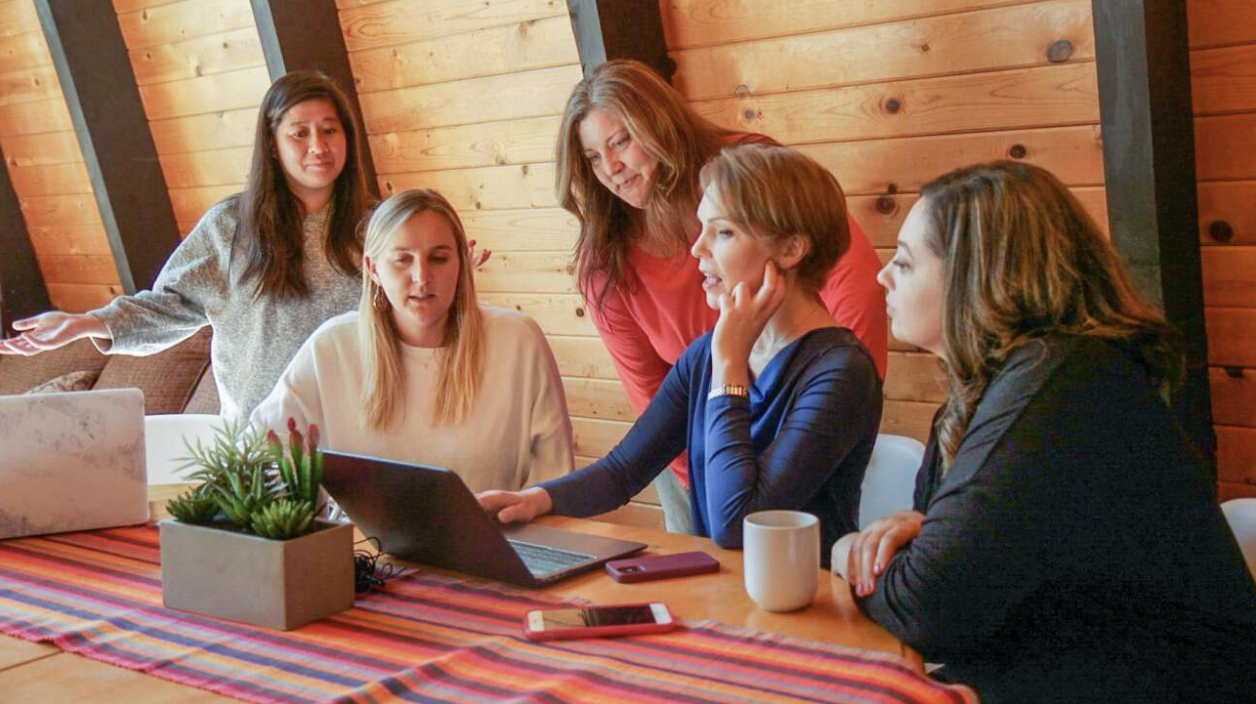 In this insightful interview with Canvas Rebel, KNow Research President Katrina Noelle speaks to the origins of KNow Research, innovative methods like Booth® Insights, pivoting during the pandemic, and her "must-read" book for founders and leaders like herself. She also shares why it's important for business to fit qualitative insights into the learning process "so that the richness of understanding that comes from qualitative exploration isn't omitted."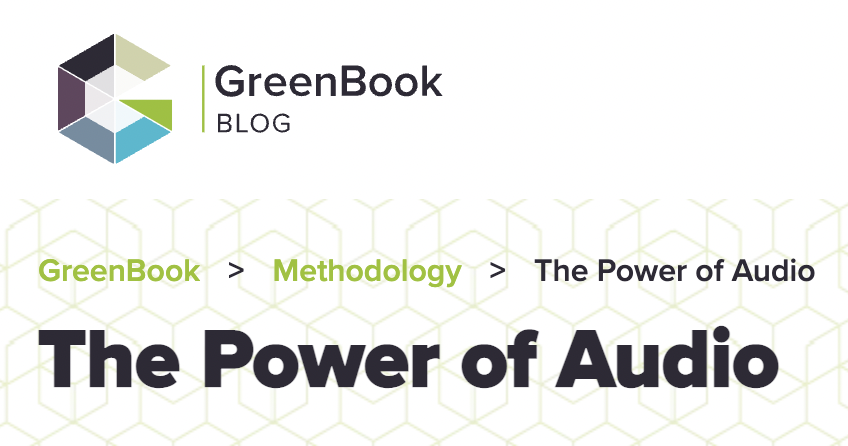 Learn why it's important to amp up your audio offerings in this  GreenBook blog, The Power of Audio.
Katrina Noelle, President and Founder of KNow Research, shares her 4 reasons to amp up audio:
1. Improve audience connections
2. Create memorable storytelling
3. Get quick and easy access to insights
4. Build deeper immersion and empathy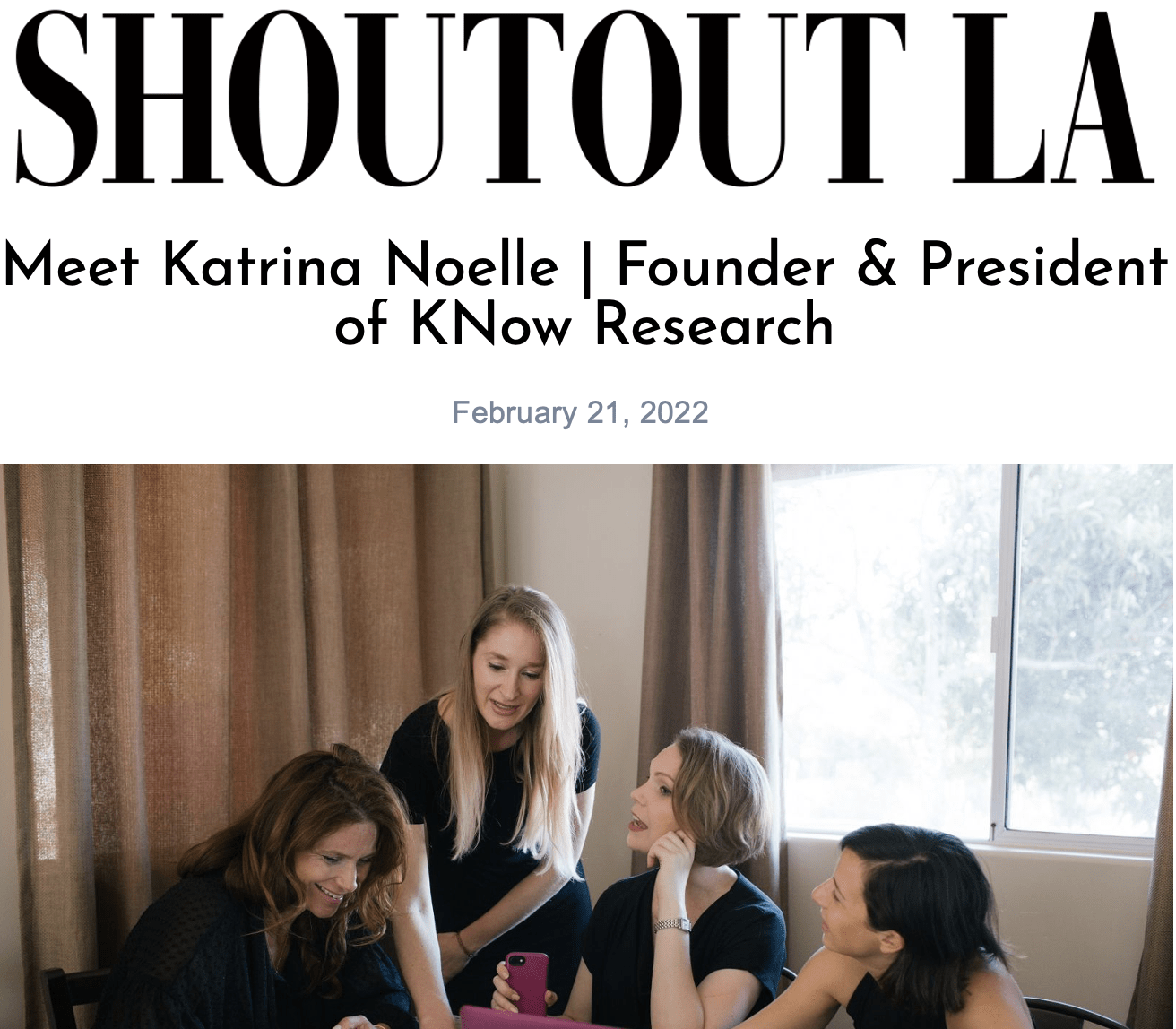 Deciding to work for yourself is often cited as the best decision founders have made. Hearing the same response over and over led Shoutout LA to ask them about the NEXT best decision they've made in their businesses.
Katrina Noelle, President and Founder of KNow Research contributed to the conversation by citing her and her team's decision every day to be curious, flexible, minded and willing to stay on the path of learning, experimentation – and even stumbling and failing along the way. She advises others to hold on to that mindset to help experts retain a position of leadership and mastery in their chosen fields.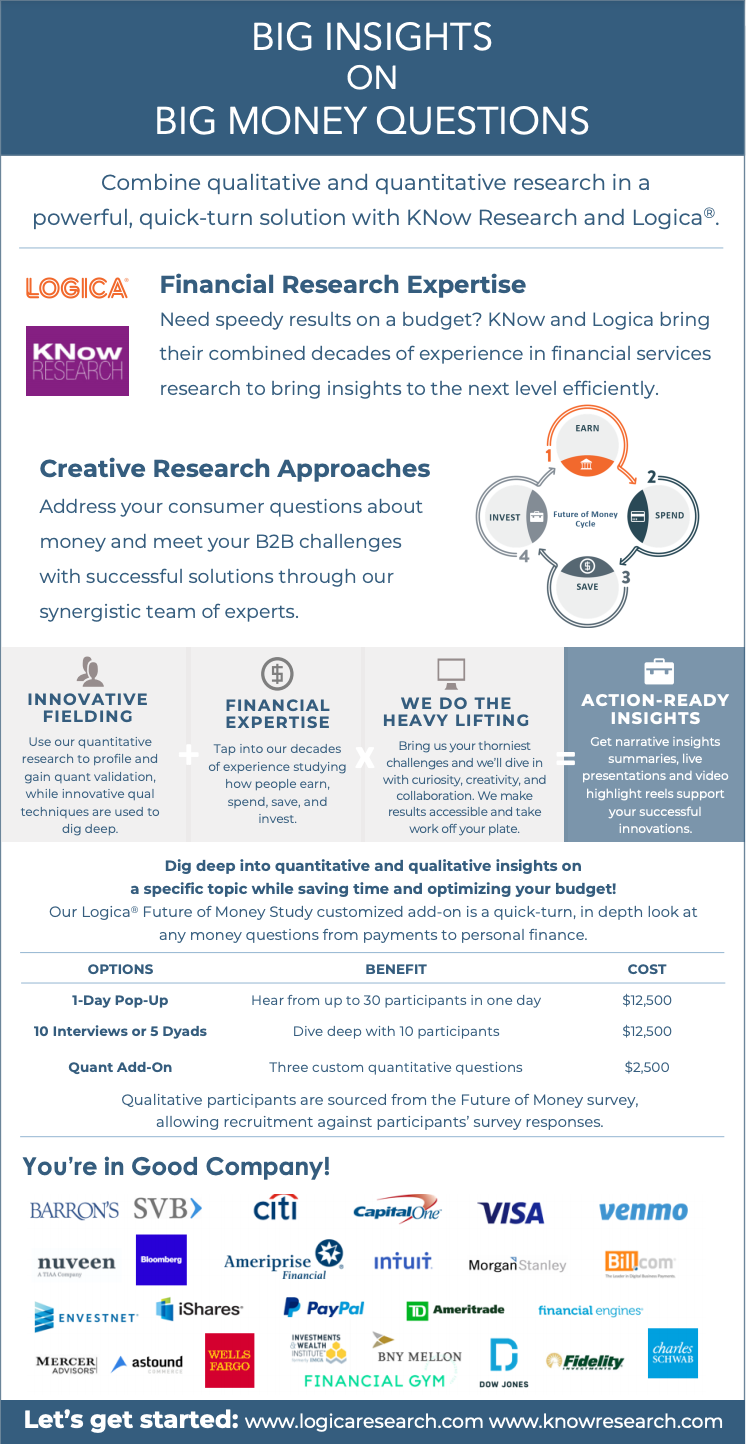 Get Big Insights on Big Money questions thanks to our ongoing Future of Money study.
Download the free eBook now!
And if you need customized, speedy results on a budget, KNow and Logica bring their combined decades of experience in financial services research bring insights to the next level efficiently with a Future of Money study customized add-on; a quick-turn, in depth look at money questions from payments to personal finance. Combined qual and quant research in a powerful, quick-turn solution to optimize budgets!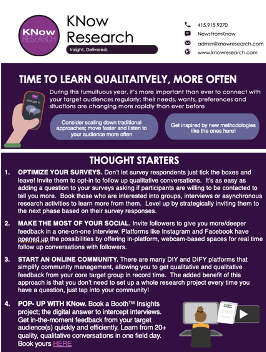 We created Booth® Insights as a way for our clients to pop into the lives of their consumers easily and often. We created this digital version of intercept interviews because in 2020 it's more important than ever for brands to have a way to listen qualitatively to audiences.
We've seen many colleagues take equally innovative approaches to the challenge of how to meet the need of smaller scale, more frequent qualitative insights initiatives.
Download our one-sheet of thought starters and tell us how you're keeping qualitative touch points in the mix!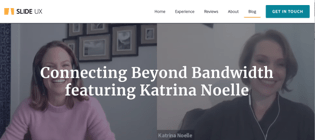 For Humans' Sake is Samantha's excuse to ask interesting people a lot of questions and have their conversations chronicled.  Katrina and Slide UX's Research Director Samantha Meazell discuss:
– Why it's valuable to sometimes stray from research-savvy panel participants to fresh recruits.
– How to expand inclusivity to all corners of your work.
– The importance of booking a solo retreat.