Resources to Listen To
LISTEN our podcast appearances and productions.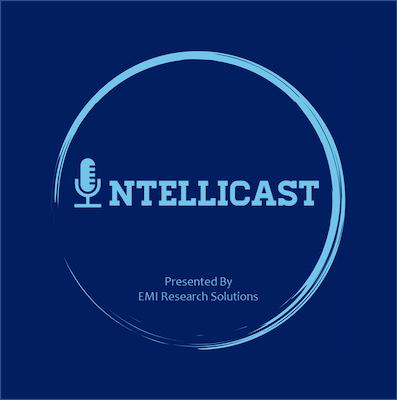 A 2023 SampleCon Recap with Brad Franz and Mary Draper. In this Intellicast podcast, Brad Franz of Burke and EMI Research Solutions' own Mary Draper discuss their takeaways from SampleCon 2023. At the conference, Mary and KNow Research President Katrina Noelle co-led a collaboration lab with the goal of making it clear that, in qualitative and mixed methodology studies, being confident in recruitment is more personal that just cleaning a data set.
At KNow, we're committing to our collaboration with researchers like Brad and Mary who are also committed to, as Mary says, moving "the ship in the right direction" when it comes to data quality.
Check out the whole episode to hear more!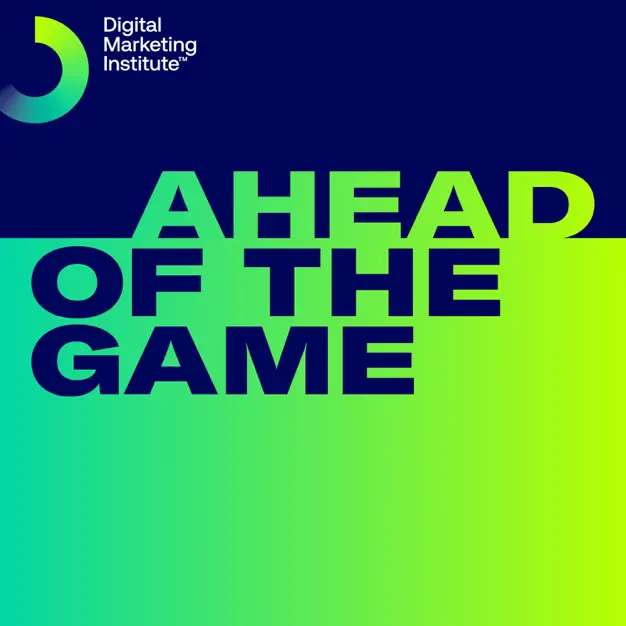 The Digital Marketing Institute wanted to know: How do brands know what their audience thinks or expects? The answer? By asking them, of course!
Insights expert Katrina Noelle, joined host Will Francis to explain how the asking is done, and the process from that initial point of contact through to the all-important final insights – and even pearls – that result. They chat about how market research has changed over the decades (short answer – customer expectations), tools for social listening, AI as friend or foe, and the importance of clean, reliable, and secure data.
Transcript of this episode available on DMI's website, where you'll also find an extensive digital marketing library of ebooks, toolkits, podcasts, webinars, blogs, and more.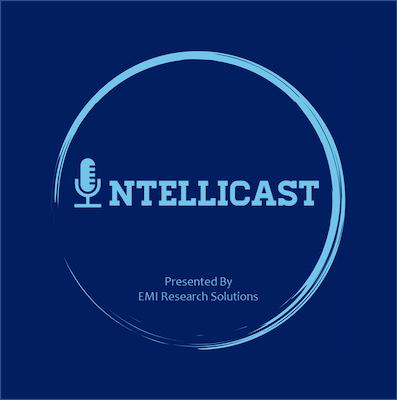 A Conversation About Quality. Katrina Noelle and Casey Bernard were featured on the Intellicast podcast produced by EMI Research Solutions to share why it is essential that qualitative researchers are a part of the ongoing conversation about participant fraud.
In this episode, Katrina and Casey share a soapbox with the EMI team to stress the importance of data quality to qualitative research "A lot of the conversation around quality has to do with cleaning sample, whereas us on the qualitative side end up being a little bit more in the trenches, and on the front lines with the human beings behind those fraud and quality issues."
Check out the whole episode to hear more!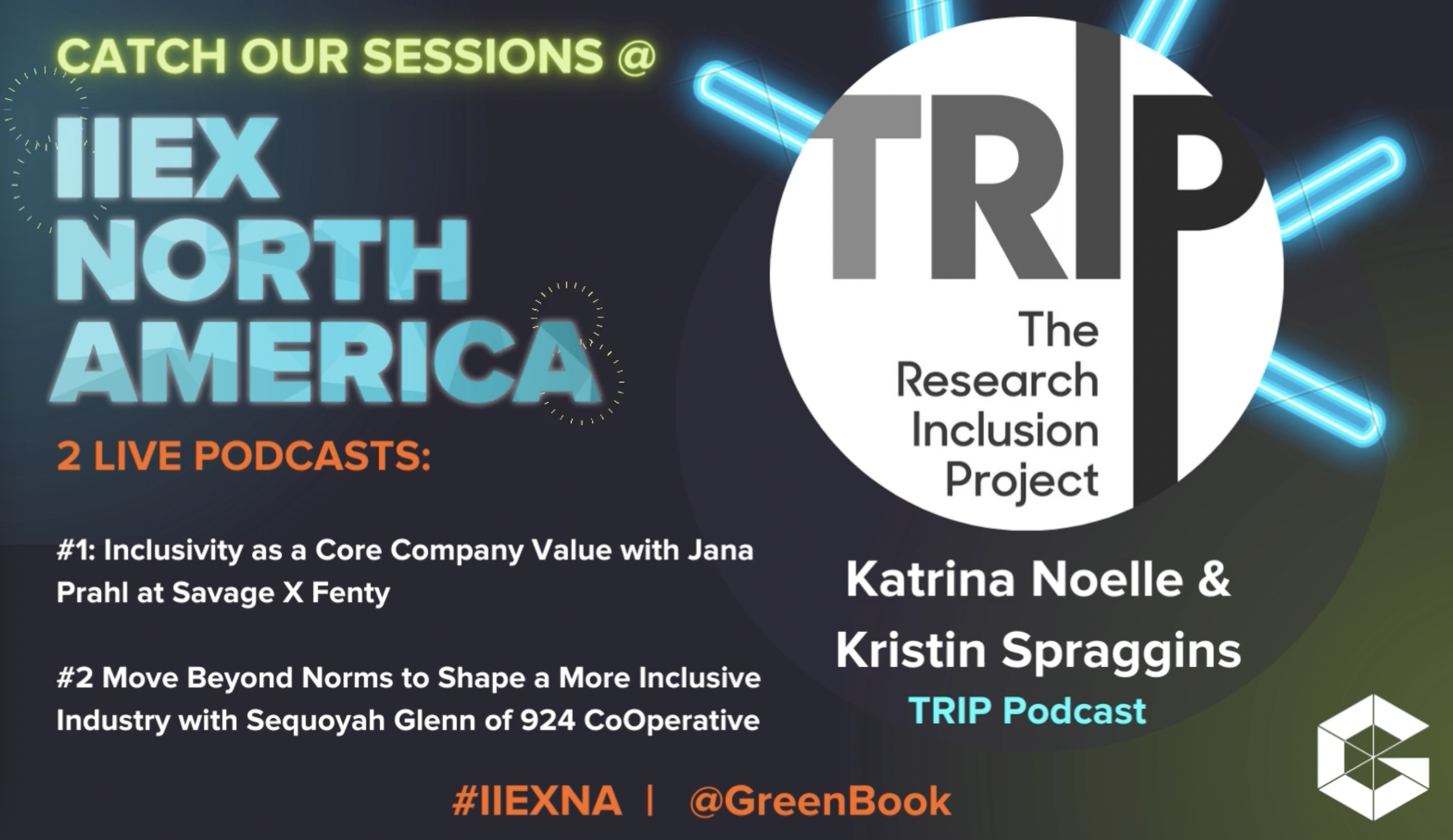 Inclusivity as a Core Value. In this episode of TRIP, recorded live at IIEX 2022, hosts Kristin Spraggins and Katrina Noelle spoke to Jana Prahl, Manager of Consumer Insights at Savage X Fenty, on the importance of getting the whole organization on board and the benefits to being a part of a company that has inclusivity as one of its core values.
Jana's advice is to "talk to people around you about new ideas in terms of the people you're serving."
Get more #inclusiveinsights inspiration on other episodes of TRIP now in it's 3rd season!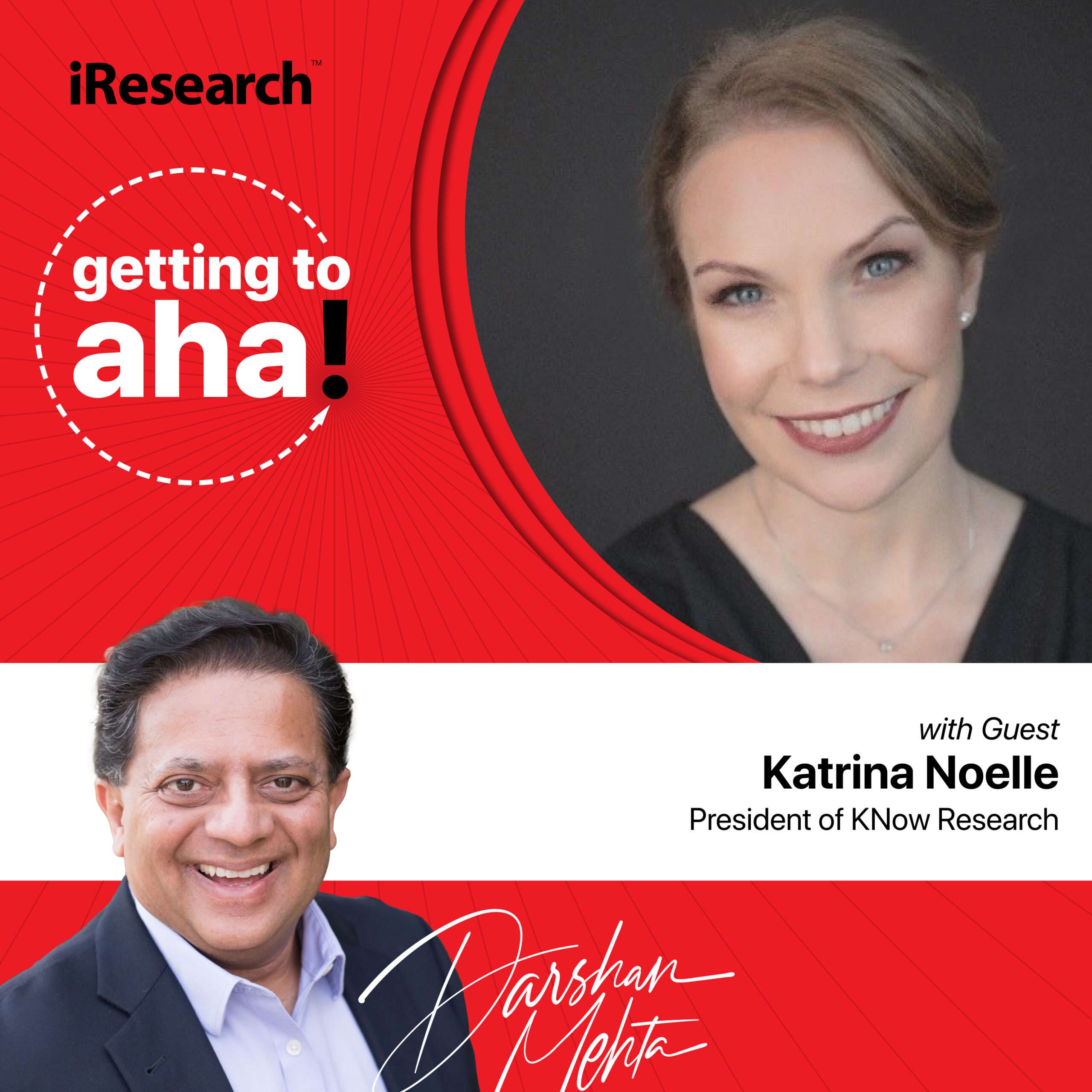 The Lost Art of Listening. In this episode of Getting to Aha!, Darshan Mehta is joined by our President Katrina Noelle.
They talk about Katrina's aha! moment, her insights, the difference between realizations, hard moments, and insights to her. She recounts her journey into the world of qualitative insights and key turning points in her career, her identity as "a human feedback loop" and the adaptation of a qualitative versus quantitative approach to market research.
Katrina clears up common misconceptions about qualitative research, speaks on active listening, empathy, and strategically asking the right questions.
The big three – Community, Collaboration, Cooperation. GCUC and KNow Research conducted a new survey and qualitative conversations to measure current attitudes about coworking, uncover the benefits and opportunities of coworking, and how individuals would like to use coworking in the future. We discovered that there was an overwhelming trend of shared opinion between coworking members and the public – community is the foundation of coworking. Research shows that the big 3 represent the perception of coworking and the ability to connect with likeminded entrepreneurs is the biggest draw to the coworking world.
Listen to the full podcast to learn how all of this research translates into business development.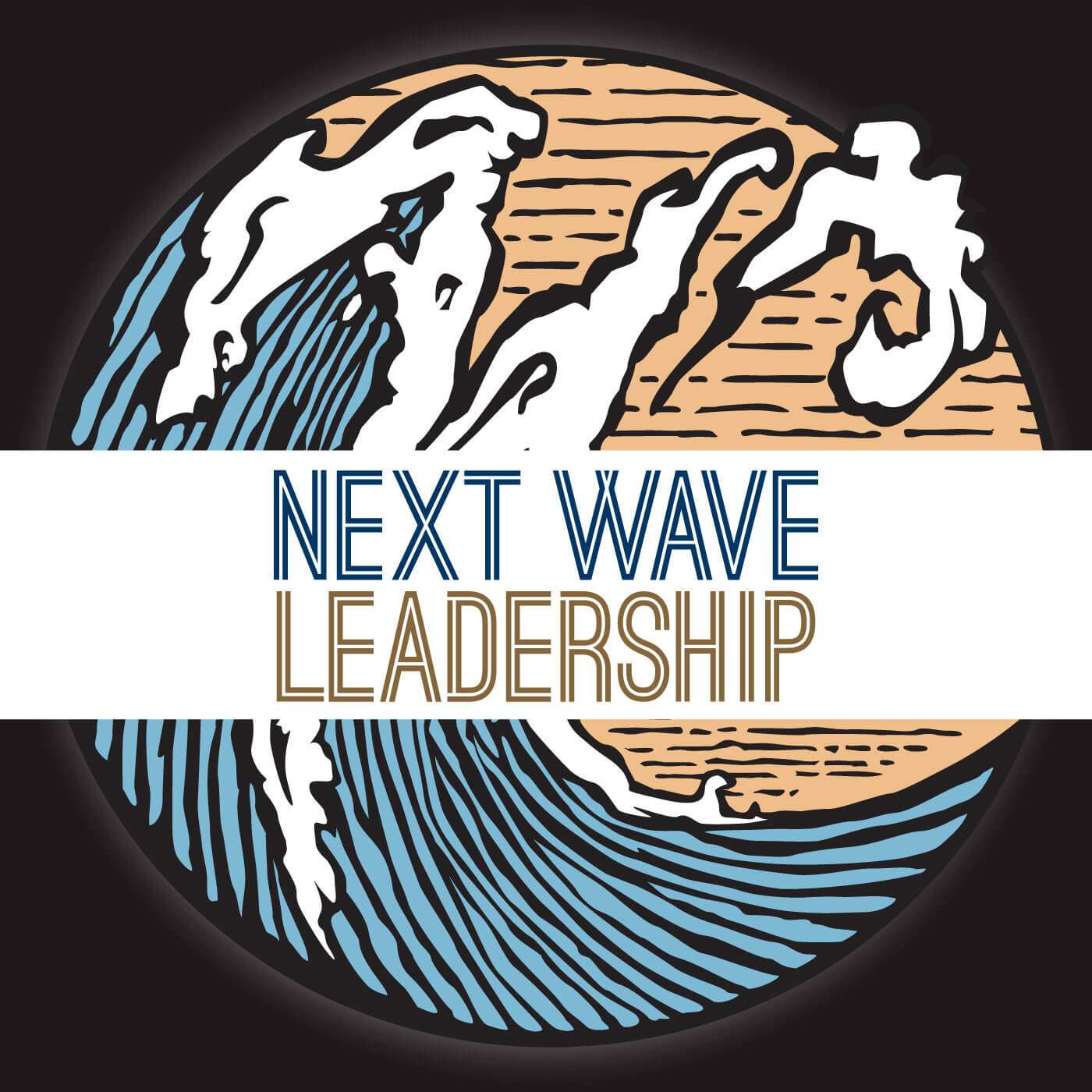 Following Your Own Path, Authentic Curiosity, and Answering the Question – To Scale or Not To Scale Your Business?
Katrina is featured on this episode of Next Wave Leadership to talk about the research process and her insights into being a leader. The episode walks through the blind spots in the business world and how to cultivate authentic insights from people.
Every business collects and reviews data in the hopes of growing. It's essential to be self-aware, both to double-down on strengths and to fix issues. The difficult part is accurately collecting those insights and knowing how to translate them into an actionable strategy. It's easier said than done, but the difference it makes in your business can be night and day.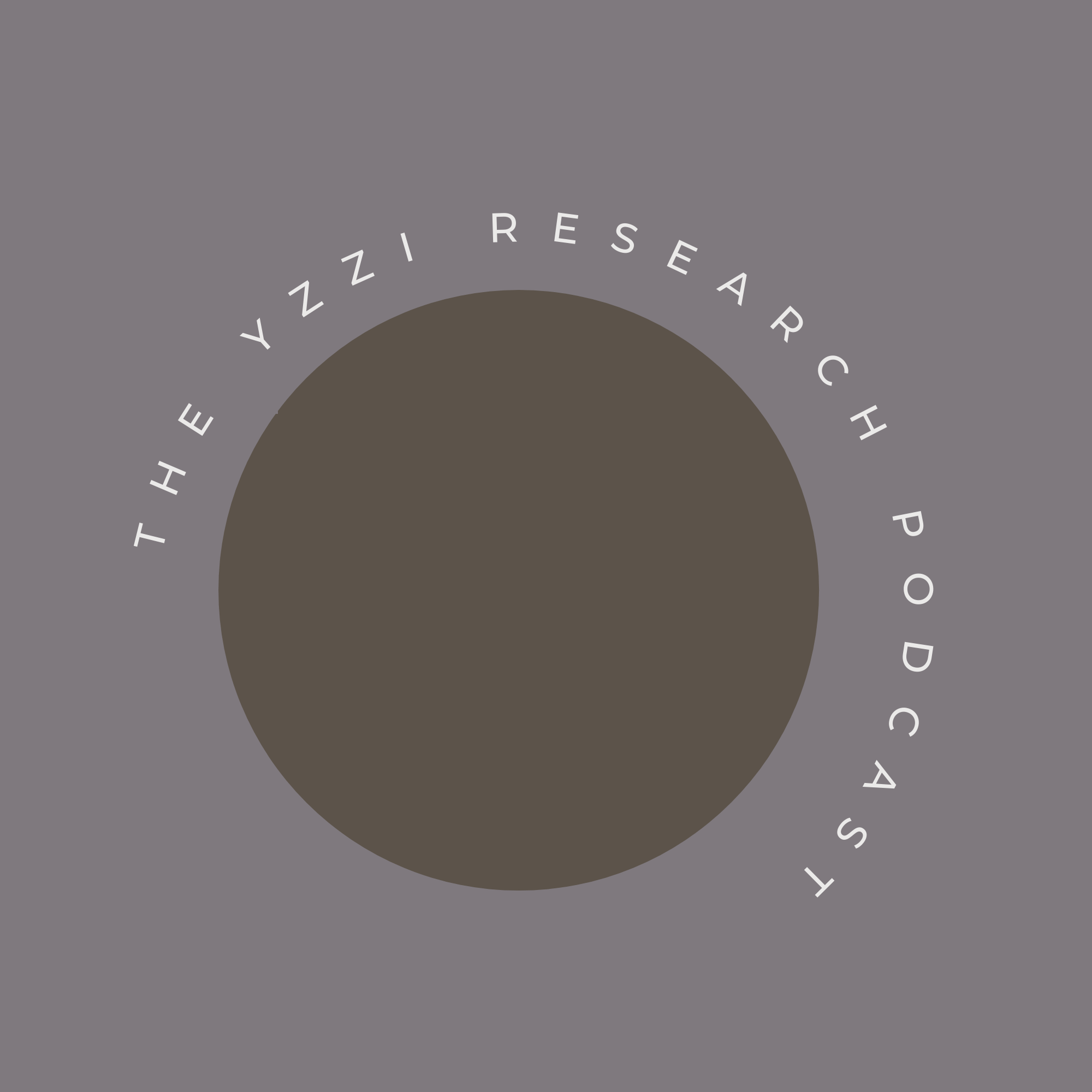 Remote Research, Storytelling, Insights, and Stakeholders
Katrina Noelle is featured on this episode of The Yzzi Research Podcast to discuss:
– How to capture the magic of in person research virtually
– Intercepting & recruitment in person vs. virtually
– Benefits of combining of digital and traditional in person research
– Pitching the benefits of qualitative research
– Scoping and designing research projects
– How to storytell qualitative data and insights
– Reducing bias when sharing insights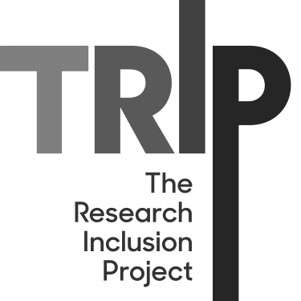 The Research Inclusion Project's Podcast is a mini-series – now in it's 3rd season – dedicated to raising awareness of new research practices for inclusion, challenging the status quo, and identifying assumptions in the industry by talking to people who are pushing in the insights industry.
We love creating impact with thought leadership and conversation of inclusivity with cross-functional guests including entrepreneurs, independent consultants, internal corporate researchers & insights professionals, and academia to discuss the approach of casting a wider net and making better decisions by listening to audiences in a more inclusive way.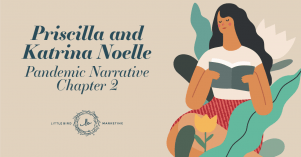 During this tumultuous year, it's more important than ever to connect with your target audiences regularly; their needs, wants, preferences and situations are changing more rapidly than ever before.
KNow's involvement in Logica's Future of Money study taught us the benefits of scaling back traditional approaches to allow for more agile, efficient customer touch points.  Little Bird Marketing invited us on the show to talk about what we learned from the study and how brands can benefit by moving more quickly and learning more often.