KNow's Virtual Qualitative Pop-Up Turn 1
In 2020, in-person research methodologies were put on hold due to the pandemic. We took the opportunity to iterate a digital/virtual version of our Booth® Insights methodology. We're proud to have pioneered an innovative and successful way to intercept and connect with consumers digitally while social distancing during the current climate.
We broke new ground by inviting participants into a virtual pop-up to meet with our moderators, who facilitate quick qualitative conversations on a specific topic of interest. Sessions are engaging, dynamic, to the point, but with an element of surprise as the sessions are less scripted than traditional research methods. It's as much fun for the moderators as it is for the participants!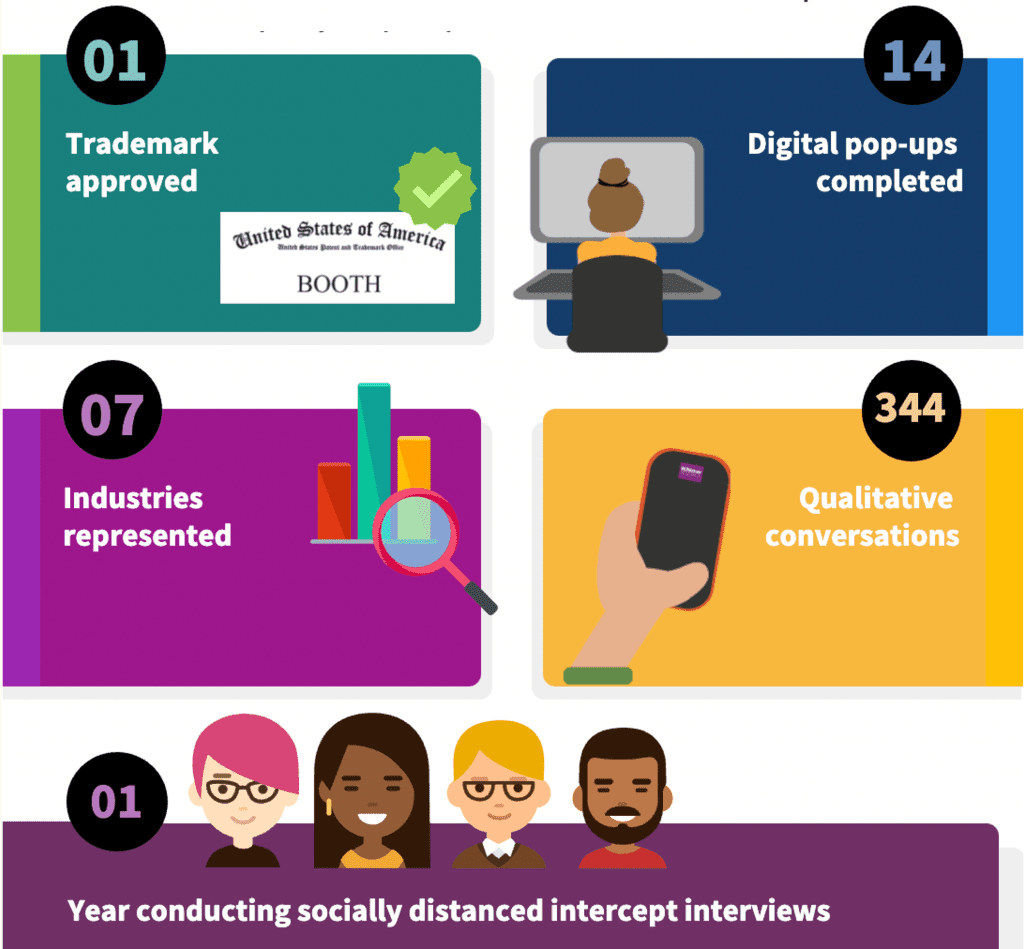 Hear the KNow Moderation Team share their love for Digital Booth Insights https://www.youtube.com/watch?v=xblYVIbfVe4  
More efficient than pre-booked one-on-one interviews and more spontaneous than focus groups, Booth® Insights allows the team at KNow to conduct digital intercept interviews, speak to more participants per day and speed up deliverables to meet client needs
Book your own Booth (the in-person and/or digital version here): https://www.surveymonkey.com/r/boothinsights
And watch this space for our return to In-Person Booth Insights this month!