Inclusive Insights through Inclusive Recruiting
Many of our industry's go-to recruiting practices and methods may be leaving key participant voices out of the mix. In order to get more voices heard, we all need to hold ourselves accountable to the importance of diversifying our research locations and participants sources.
In my conversations with colleagues and clients about what we can do to increase the diversity of participants invited to participate in qualitative research, the following 3 Limitations and Solutions keep bubbling to the surface.
#1 Location Limitations: Currently, on-site and in-situ research tends to heavily focused on Tier #1 cities. While these urban centers may be easier to travel to for client and agency teams, this can result in biases and missed opportunities to hear from the country as a whole.
Location Diversity Thought-starters:
Recruit from a nationwide sample when conducting digital qualitative
For in-person qualitative, choose a second or third tier city in the region of interest. You will be less likely to encounter professional participants an – bonus! – you'll get to explore a new city with your team.
If you can't find a local recruiter in these smaller markets, consider recruiting via intercept interviews, using well connected participants as scouts for others and/or tap into local Meetup groups, special interest events, and city groups
#2 Going Beyond the Database: Not all the target audiences you're looking for are the ones who readily sign up for market research databases. This means your sample may be restricted by those with access to technology, those with free time available to participate, those motivated by incentives and/or those aware of market research.
Database Expansion Thought-starters:
Connect with special interest groups (online or in-person) who are talking about the topic at hand
Collaborate with your client brand to leverage all of their engaged communities using communication mechanisms such as customer mailing lists, employees, events and social media channels to drive interest
Consider recruiting avenues such as LinkedIn, NextDoor, Maven.com, Facebook to connect to subject-matter experts. They may also help you connect with others!
#3 Design for Accessibility: Regardless of which sources and channels you use to spread the word about your participation opportunity, you also need to ensure that participants are able to (and comfortable with) participating.
Accessibility Inclusivity Thought-starters:
Ensure you ask questions about topics like race, gender and household income respectfully – and when possible consider open ended answer options for these questions
Make sure you have a way for those less technically savvy to sign waivers, receive invitations and confirmations and participate
Consider the background, appearance and style of your moderator or interviewer to ensure they will make the target audience feel safe and heard
We at KNow Research recently completed two projects with seniors and caregivers that resulted in these 5 Tips for Conducting Research with Non-Profit Organizations and Caregivers. Download those tips HERE.
This article was inspired by co-presenting with Kristin Spraggins at the NW Insights Association Future of Insights day on October 4, 2019.
The Band and KNow Research have since recorded a podcast mini-series T.R.I.P The Research Inclusion Project; a podcast dedicated to raising awareness of new research practices for inclusion, challenging the status quo, and identifying assumptions in the insights industry by talking to people who are pushing the boundaries in their work.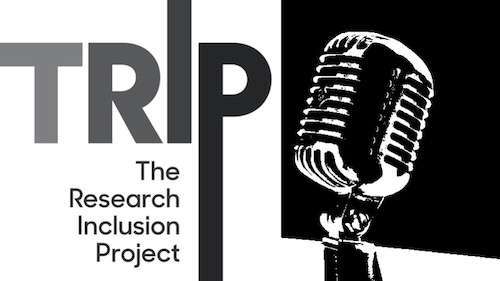 How have you reaped the benefit of going beyond the database, exploring new location and increasing the accessibility of your projects? Get in touch to continue the conversation!