Case Study Update: Outcome of Defining Unique Benefits
There is nothing quite as satisfying as knowing that your hard work has been embraced and incorporated, but more importantly, is beneficial to the organization you were working with. Case in point, the pro-bono study we conducted for Leeza's Care Connection/HUGS last summer.
Our mission was to help determine the unique benefits of their HUGS Ambassadors' training program for caregivers, and to help clarify its positioning on communication, messaging, and outreach expansion. We incorporated a multi-phased approach; beginning with a competitive set review, followed by a quantitative survey, and finally in-depth interviews. KNow Research was able to uncover the one-of-a-kind attributes of their caregiving model.
We determined that the psycho-social aspect of the program is what sets it apart, and its human-centered approach to caregiving with an emphasis on caring, listening, & providing comfort is the heart of the program.The findings determined a clear communications and messaging strategy that allowed the non-profit to reach a much broader audience, and create more opportunities for volunteer & donor expansion – but boy oh boy, were we excited to hear how far their team took the insights and ran with them!
Amid the COVID-19 pandemic, Kena Dill, Program Director of Leeza's Care Connection, shared some of the ways they have implemented the insights that we uncovered.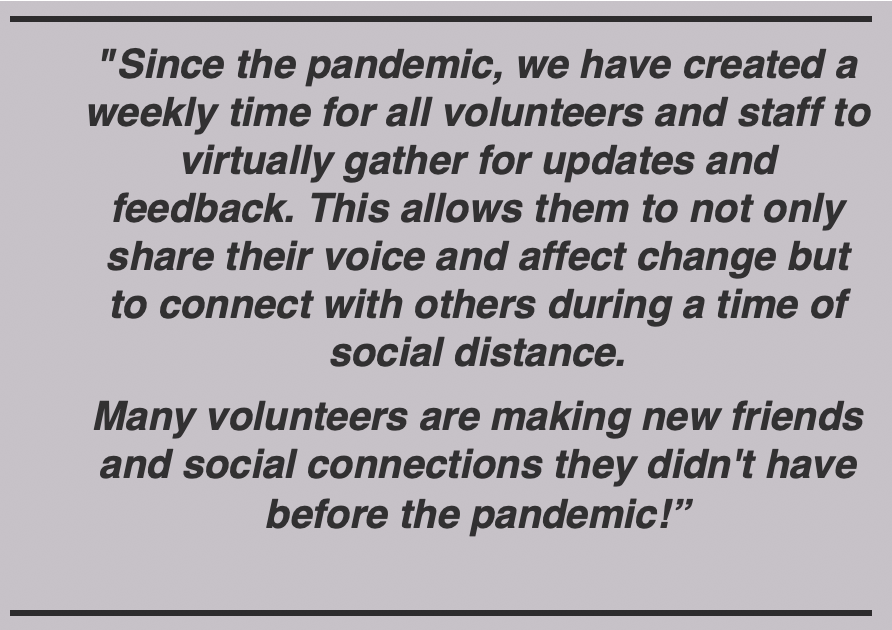 They have also created opportunities for their volunteers to connect with the larger community during the pandemic in diverse and impressive ways!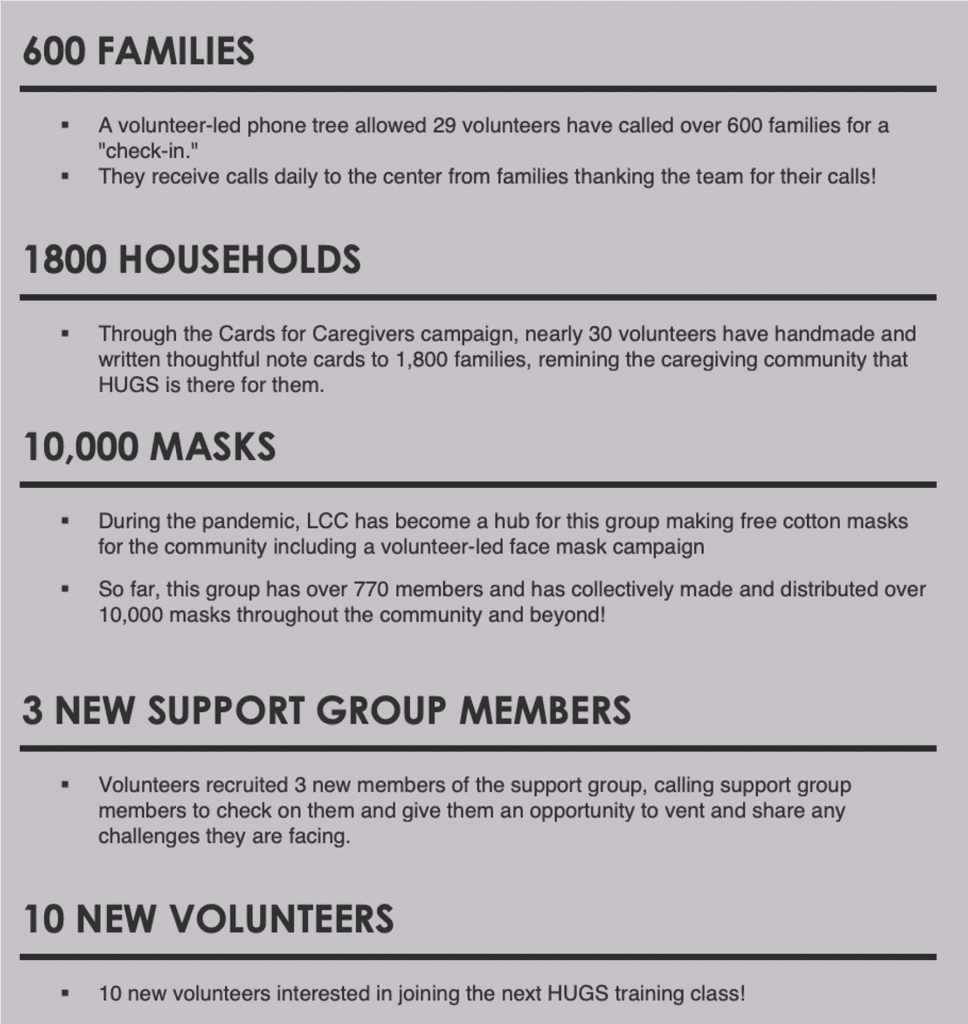 As a KNow team member, one of my highlights was conducting interviews for HUGS. It was truly an honor to work on this project, interviewing some of the most caring and insightful people I have ever had the pleasure to meet. From these interviews, we put together a video showcasing some of their volunteers' most poignant caregiving stories, and talking about the value that Leeza's Care Connection provides to their community and the families that it serves.
On a personal note, as a researcher, you don't always get to find out how your hard work has paid off, so HUGS's news on how they used the insights provided was very rewarding to hear from our clients.
Their stories can be found here on our KNow Research YouTube channel. Please take a few minutes to watch, but I'll warn you, grab a Kleenex first – you'll need it!
And please follow Leeza's Care Connection on Twitter @leezascarecafe for all their latest updates!