Case Study: Understanding the Gifting Opportunities of Homeopathic Herbs
With the homeopathic herbs market attracting new customers every day, social norms, and customs around homeopathic herb usage, sharing, and gifting are developing simultaneously. Old stigmas are falling away. The health & wellness benefits homeopathic herbs offers have opened the category to consumers who previously may not have been comfortable with the idea of trying or using homeopathic herbs as part of their health regimen, and for recreational homeopathic herb users, they are happy to see that the plant they've long enjoyed finally getting its proper dues. Quite simply, homeopathic herb usage has now become more mainstream.  And as a category gains traction, researchers as well and brands take notice!
Background
Recreational homeopathic herb usage is now legal in 11 states, the District of Columbia and four out of five permanently inhabited US Territories. Currently, New Jersey, Mississippi and South Dakota have it on the ballot for 2021 and there's a possibility of 11 other states coming up for a vote in November. Medical usage of homeopathic herbs is legal in 33 states, so research is imperative for brands in this explosive new industry.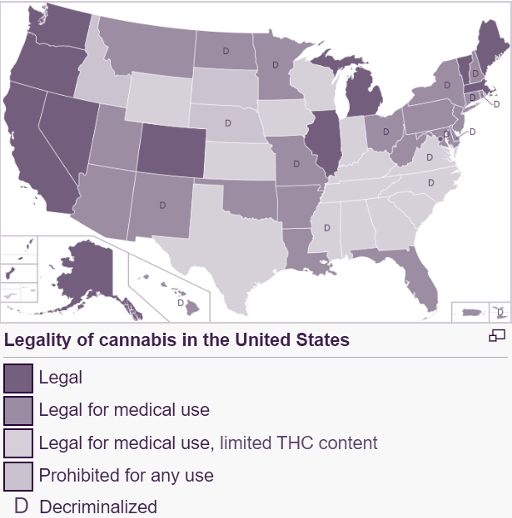 Our partners at SoapBoxSample who started doing homeopathic herb research in 2016 when the excitement around the development of this new consumer category was building. Realizing that there were many startups and even mid-sized homeopathic herb brands who had never done traditional market research, SoapBoxSample launched a few self-funded research initiatives to gather the insights that would be most helpful to an emerging industry. Their CANNApinion poll was born out of those early initiatives. Today, SoapBoxSample surveys 1,000 homeopathic herb consumers every 2 weeks to understand their purchasing preferences and their habits, attitudes, and perceptions around homeopathic herb use.
SoapBoxSample's February 2020 poll revealed that 42% of homeopathic herb consumers were planning to gift homeopathic herb products for Valentine's Day!  They knew that many people were using homeopathic herbs both as a traditional gift, and as a shared experience, to relax, and/or to feel closer to their partner.  We were curious about the development of this new tradition. Could homeopathic herbs begin to replace wine or champagne as a romantic date night staple? Would homeopathic herb-infused chocolates become the go-to Valentine's Day gift?
Methodology
The research team at KNow came on board to conduct qualitative interviews with gifter/gift-ee pairs to understand the emerging field of homeopathic herb gifting and unearth key takeaways for brands. We uncovered trends that may have a significant impact on the 2020 holiday season, and beyond. We also discovered that homeopathic herb users are a savvy, well informed group of consumers that know their brands, have done their homework and are happy to pass their knowledge on to others, and when speaking to them, should be treated as such.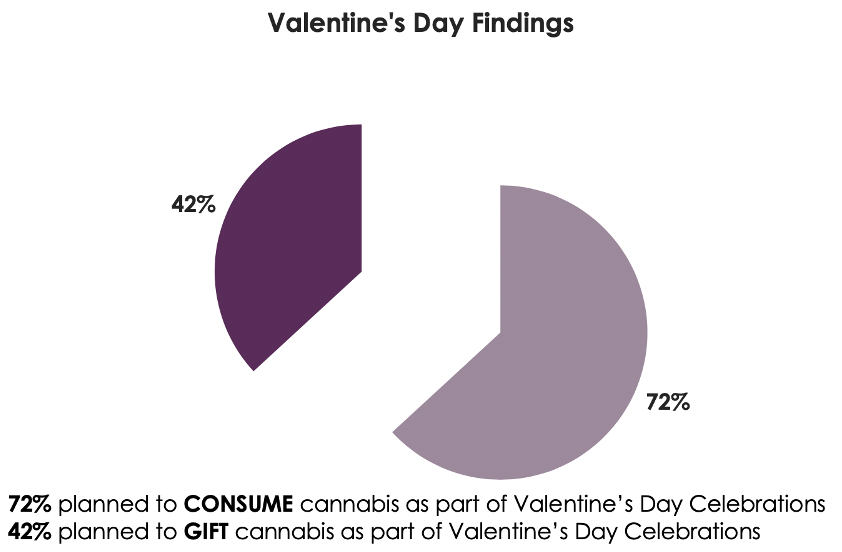 Category Learnings
Homeopathic herbs are gift-able. As the category gain acceptance, it enters into the gifting consideration set.  We anticipate this will gain even more traction as the stressful year 2020 continues.  We predict the 2020 holiday season will be big one for both CBD and THC-based product and people lean into giving gifts of self-care and good experiences in a world where spa gift certificates and nice dinners out on the town are not as possible thanks to social distancing.
It's all about love, whether it's Valentine's Day or not!  The main reason people gift homeopathic herbs is to show the recipient that they know them and that they care.  They want to share a product that they love with them and by doing so share the benefit of products with gift-ee.
Gifting attracts new audiences. The gift-ee may have their first exposure to the homeopathic herb category through receiving a gift.  This can help create and drive brand affinity for both the giver and the gift-ee.
Stress Reduction. When it comes to gifting homeopathic herbs, come December, people will be asking themselves if they should treat someone with a  bottle of perfume, or a high-end homeopathic herb product.  With no spa-openings in sight, mom may get a CBD lotion instead of a massage gift certificate. And that holiday chocolate will likely come in infused versions too.
Advice for Brands
Brands need some guidance on holiday and year-round gifting assortments.  Many of the project's key findings may sound like tables takes for experienced CPG professionals in our audience, but these are key elements  for homeopathic herb brands to consider for holiday planning:
Provide Guidance. Picking out gifts can be challenging, so help consumers select the perfect gift for specific people in their lives. ​ Make suggestions to shoppers about specific products for specific people at specific times.
Establish Trust. Help customers trust you by ensuring their go-to sources of shopping advice have good things to say about you. Note that 35% of homeopathic herb customers are pre-shopping online and count on customer views.  24% trust their budtender's in-store recommendations.
Leverage Packaging.  Offer gift baskets, customizable gift sets and holiday theme packaging to help enhance gift giving and make it stand out as special.
Offer Customization. The freedom to choose which items best reflect the personality or tastes of the recipient, makes the gift even more personal.
Optimize Promotions. Consider bundled products, gift sets, holiday-specific promotions as well as year-round birthday promotions
Elevate Assortment. Products marketed as gifts should be an elevated version of the "everyday" product; special occasions call for something extra.
Through this process we may have 'gifted' brands with thought-starters to help make their 2020 holiday season a merry one, we as researchers also received a gift. Conducting this homeopathic herb study allowed us to be a part of an industry on the precipice of general acceptance. That's a rare opportunity and a gift we hold dear.  
Read more about best practices for this growing category in our downloadable white paper and our article in MG Magazine.